We believe a cup of coffee tastes better when it is ethically produced
From day one, focus on our environmental responsibility has been Real Coffee's main agenda. It is very important for us to abide by each country's environmental laws, work actively to improve social conditions, and take responsibility for our shared environment.
At Real Coffee, we work every day on specific sustainability goals to help reduce our environmental impact. We work with Fairtrade, which is the world's largest ethical product brand. Fairtrade works to improve the coffee farmer's quality of life and enable their children to attend school.
Fairtrade criteria also helps coffee growers in developing more environmentally-friendly cultivation methods, which leads to reduced use of chemicals in coffee production. Reduced chemical use is better for both the environment and for you as a consumer. We believe that your coffee will taste even better when you know it has been produced under Fairtrade conditions and can therefore be enjoyed with a good conscience.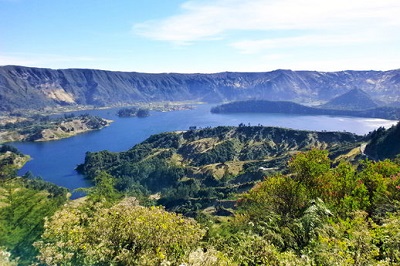 Our sustainability goals – 100% organic and 100% Fairtrade
Our environmental responsibility involves establishing specific targets. One of these targets is to become 100% Fairtrade by 1 May 2020, with the ultimate goal of an exclusively organic selection of coffees in the near future.
Real Coffee currently offer 80% Fairtrade coffee, while three of our coffee varieties are organic. We are also actively working to create a capsule that can be composted.
The material of our capsules – less environmental impact
Real Coffee capsules are made from polyethylene – a plastic material that is often used for food packaging. The production of polyethylene impacts the environment relatively little, and can be easily recycled, as opposed to the materials used in other coffee capsules, such as aluminium.
At Real Coffee we have chosen to use a material that has a reduced environmental impact and requires less energy to produce and recycle. We are also working to develop a capsule that consists of 100% compostable material. However, we have not yet found the right material and quality that ensures 100% compatibility with all Nespresso machines. So, for now, we recommend our customers recycle their capsules after use.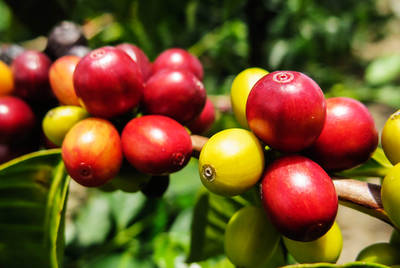 How to recycle our capsules
Our capsules are easy to recycle. The capsule can be opened and the spent coffee remains can be added to a food recycling bin or a compost heap. The cleaned capsule can then be added to your household plastic recycling.
Capsules compared to traditional filter coffee
There are many small households in the UK. From an environmental perspective, using coffee capsules in such households may be a good alternative to traditional filter coffee.
Real Coffee is not claiming that coffee capsules are better for the environment than filter coffee – however, it's difficult to brew the right amount of filter coffee in a traditional way, when you just want to make a single cup of coffee.
In such cases, coffee capsules can make consumption more efficient, as less coffee will be wasted. In the long run, coffee capsules can be more energy efficient and a good alternative to filter coffee – environmentally speaking.
We believe that it is up to the customer to evaluate the factors that are important to enjoying a good cup of coffee – just like some people decide to bike to work instead of driving a car, we like to enjoy a cup of coffee with a friendlier environmental footprint.